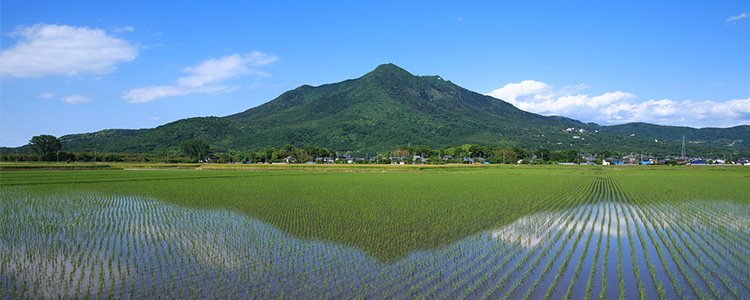 About Mt. Tsukuba -One of the 100 famous Japanese mountains-
As the Japanese saying goes, "Fuji represents the west, while Tsukuba represents the east." The mountains of Tsukuba are sacred objects. They feature two peaks, Mt. Nyotai (877 meters) and Mt. Nantai (871 meters).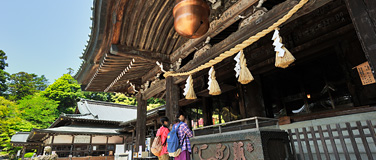 Tsukubasan Shrine regards Mt. Tsukuba as an object of worship and enshrines Izanaginomikoto to the west and Izanaminomikoto to the east. It is one of the most celebrated shrines in Kanto.
Tsukubasan Shrine is dedicated to the deity of safety for family, harmony between married couples, and matchmaking, and is worshipped extensively throughout the Kanto area.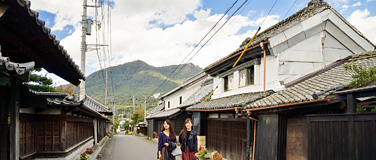 Connecting the foot of Mt. Tsukuba to Tsukubasan Shrine, Tsukubamichi Path is one of the Nihonnomichi-hyakusen (100 greatest roads in Japan) and was opened during the reign of Iemitsu, the third shogun of the Tokugawa dynasty.
The Kangori district is characterized by rows of stores and superbly gated buildings along the roads, which feels like a stroll back in time. The combination of old houses and Mt. Tsukuba makes a picturesque, popular place of scenic beauty.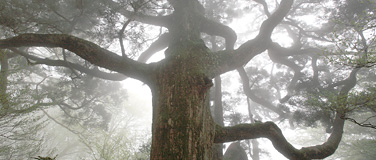 Mt. Tsukuba is a Spiritual Place
As a sacred object, Mt. Tsukuba is full of spiritual energy. God exists in everything, including the gigantic rocks and trees, spring water and many places on the mountain. The almost 800-year-old, large and sacred cedar tree is another spot with great energy.
Four seasons of Mt. Tsukuba
Discount Tickets related to Mt. Tsukuba
Access from Tsukuba Station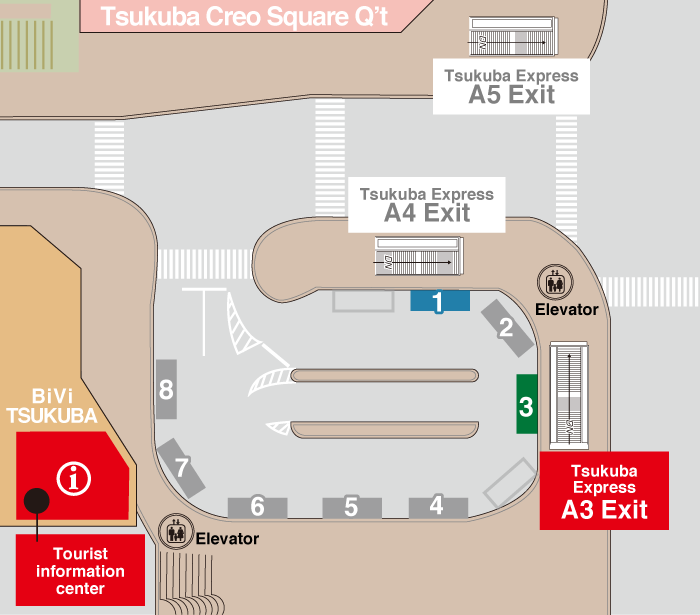 Direct to Mt. Tsukuba
Direct Tsukubasan Shuttle Bus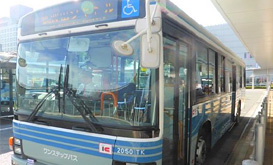 Departing from Stop 1 of the bus terminal in front of Tsukuba Station, it directly takes passengers to Tsukubasan-jinja-iriguchi (entrance to Tsukubasan Shrine) and Tsutsujigaoka on the hillside of Mt. Tsukuba.
Hiking on Tsukubamichi Path
Tsuku Bus (Hokubu Shuttle)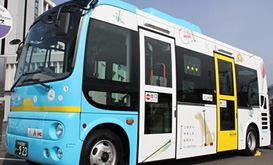 Departing from Stop 3 of the bus terminal in front of Tsukuba Station, it goes to Tsukuba-san guchi.
If you are hiking on the Tsukubamichi Path, it is convenient to stop at Tsukuba Koryu Center.