How to Ride
Transferring Lines
TX Akihabara, Shin-Okachimachi, Minami-Senju, Kita-Senju, Minami-Nagareyama, Nagareyama-otakanomori, and Moriya are transfer stations to JR, subway, and other railway lines. The following is a guide to transferring lines at the major stations.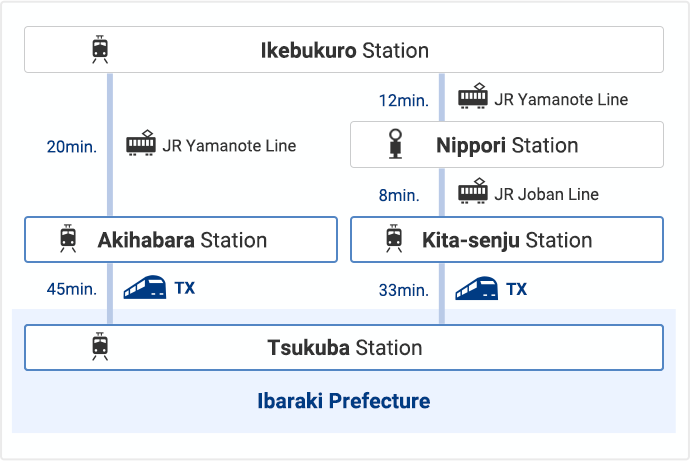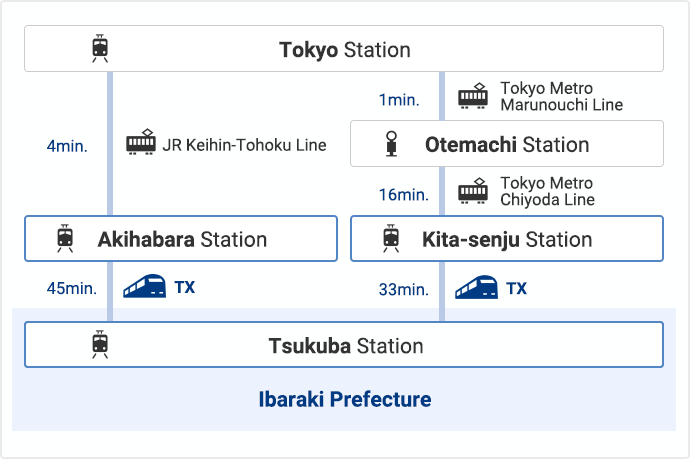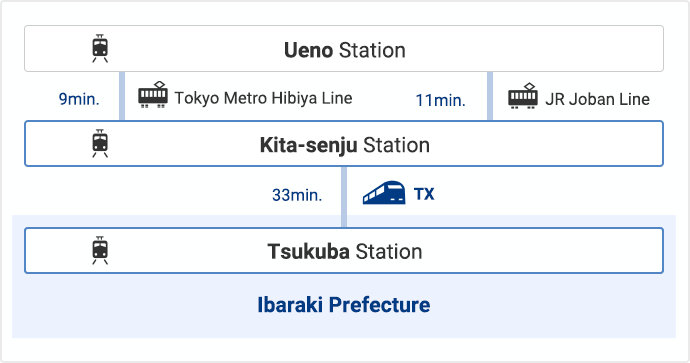 TX to Tokyo Metro and Toei Subway lines
Two subway systems serve Tokyo: Tokyo Metro and the Toei Subway. Each has its own fares and ticketing system. For more information, please ask the station staff at either line.
TX Shin-Okachimachi to Toei Subway
TX Shin-Okachimachi is a transfer station to the Toei Oedo Line.
TX Kita-Senju to Tokyo Metro
TX Kita-Senju is a transfer station to Tokyo Metro's Chiyoda Line and Hibiya Line.
TX Akihabara is located near Tokyo Metro's Akihabara Station and Toei Shinjuku Line's Iwamotocho Station.